The Benefits of Hiring a Financial Investment Advisor
If you're interested in learning more about how to ensure your financial future, you may have considered working with a financial investment advisor. Here are some of the benefits that come from working with one of these individuals, who will help you take control of your finances and grow your assets over time through sound investing practices.
Why do you need an investment advisor?
If you're not investing for retirement, it's probably because you don't have enough money to invest in your 401(k) or other investment vehicles. But if you want to build wealth, that's only going to happen through investments. You need an expert: someone who can help guide your investments in a way that's aligned with your needs, goals and risk tolerance. This person is called an investment advisor. They can offer sound advice based on their experience and expertise that will help make sure you get back what you put in.
So how do you know if you need an investment advisor? If your investments aren't doing well, or if you're not sure about where to invest your money, it's probably time to consider enlisting help. If you want professional guidance but don't have much to invest right now, there are professionals who can help walk you through what should be considered even if your portfolio is small.
Who do I need to find?: There are many different types of financial advisors out there—certified financial planners (CFPs), certified public accountants (CPAs), and chartered financial analysts (CFAs)—and they serve different purposes.
But no matter who you work with, it's important to make sure that your advisor is properly licensed. You want to be sure that you're getting advice from someone who has enough education and experience in investment management. To find out if an advisor is licensed, check their credentials through your state or local government. If they don't have all of these credentials, consider looking elsewhere for help with your finances. Otherwise, you could end up making poor investments or financial mistakes that cost you more money than necessary.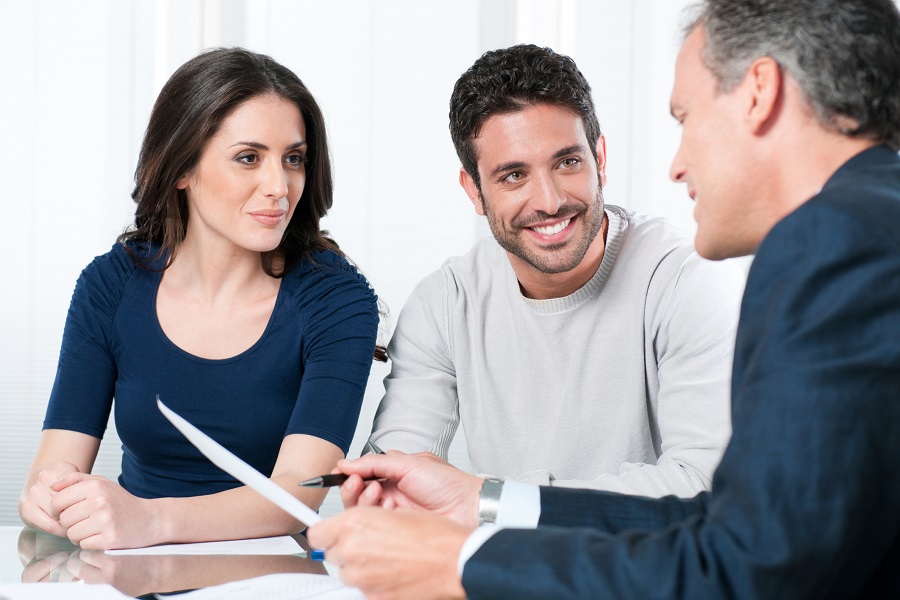 What does a financial advisor do?
Typically, an investment advisor is someone who acts as your liaison with financial institutions. They can help you find low-cost funds and credit cards or offer personalized advice for investing in stocks or other assets to achieve your financial goals. For example, you might have student loans that are preventing you from saving for retirement. A financial advisor can sit down with you and develop a savings plan based on how much money you make and how much debt you carry. Of course, they may not be able to lower your student loan interest rate (although some employers will match their employees' investments), but they may be able to help break down that mountain of debt into smaller chunks—and explain what happens if interest rates rise before those loans go away.
Choosing an advisor is more important than most people realize. After all, you're entrusting them with your money and future goals. The bottom line is that you need to do your homework—including asking friends and family members who they trust or using online reviews—and make sure you feel comfortable before bringing in anyone to act as an intermediary between you and your financial institutions. If you get along well with someone and feel like they're talking your language, then it might be time to consider making an appointment.
If you do decide to hire an advisor, you can expect your relationship with them to evolve over time. Initially, they'll probably want to get to know you and your financial goals by asking questions about how much money you make, how much debt you have and what your priorities are. Once they understand what drives your financial decisions—and how much risk is involved—they can help chart out a plan that takes into account all of these factors. They may also ask whether you want them to be actively involved in your investments or simply give advice from time to time.
Finding the right financial advisor for you
Some financial advisors are independent and provide investment advice on a fee-only basis; others work for mutual fund companies and/or insurance agencies, which mean they could also be salespeople. There are advantages to both types of advisors, but some investors prefer not to have to worry about conflicts of interest where one party is trying to sell you something and other party is trying to give you sound investment advice. If you're going to hire someone as your personal CFO (Chief Financial Officer), it's best that they focus on serving you, rather than serving themselves.
Once you have decided that you need some help, there are a few things to look for in an advisor. The first is if they are registered as a fiduciary or not. This means they operate under stricter ethical rules to always place your best interests above their own and their employers. You also want to make sure they aren't compensated based on selling you financial products, so they won't be tempted to put their interests ahead of yours with pushy sales tactics or by steering your investments toward products that pay them more commissions or other perks.
The easiest way to find an advisor you trust is to ask family, friends and colleagues for recommendations. You can also look at industry-specific websites, such as those from financial trade groups like The Financial Planning Association (FPA) or The Association for Financial Professionals (AFP). Another resource that can help is CERTIFIED FINANCIAL PLANNERTM Board of Standards Inc. (CFP® Board), which requires its Certified Financial Planner professionals to adhere to a code of ethics and standards of practice. In addition, if you have certain assets under management, it's possible that your bank or investment manager provides their own financial advisors as well.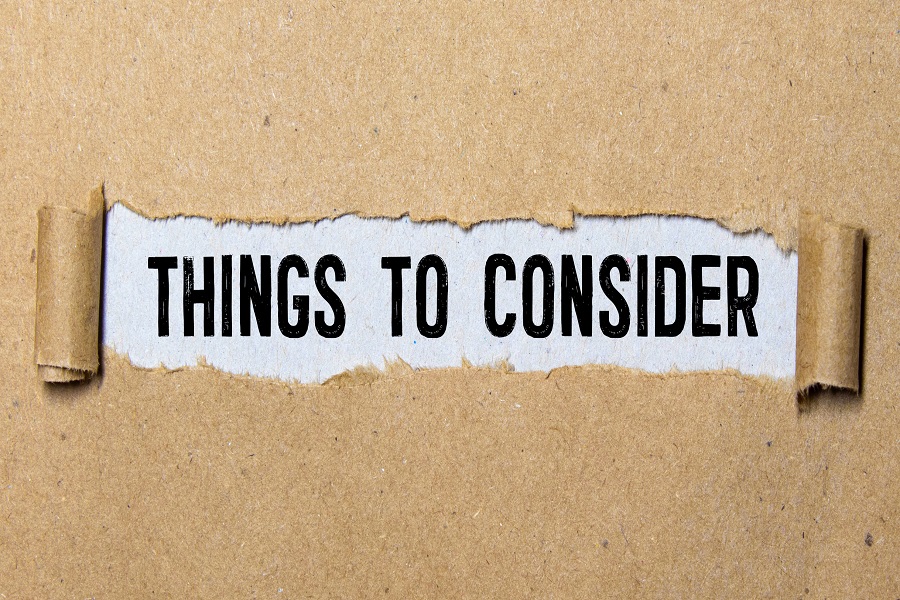 What to consider when hiring a financial investment adviser
Do you need one? What are your goals? Are you willing to pay an annual fee? What conflicts of interest should I be aware of? Do they have legal and regulatory licenses that can protect me from fraud and misconduct. How much will it cost to set up and maintain an account with them. Is there a better way to save than with an investment advisor or even a robo-advisor. Do I need estate planning, insurance, or tax advice for my business assets in addition to financial investment advice. Is my chosen financial investment adviser credible and held accountable by licensing/certification bodies, etc.? Most importantly: do I like them, trust them, do they make me feel comfortable asking questions and can they articulate how they think about money.
In today's fast-paced financial world where technology is reinventing our experience with investing, an investment advisor can bring you peace of mind. To find one, ask yourself what your goals are and how much time you want to spend managing your money. With that in mind, take some time to do your homework on potential candidates, including checking out their social media presence and online reviews to get a good sense of who they are. Then sit down with at least three potential advisors for lengthy face-to-face meetings to discuss their services and make sure they fit with your personality before deciding who to hire. If you don't feel comfortable about someone during or after those meetings, don't hire them!
A good way to get started is to ask yourself what you want from an investment advisor. The first step in getting your financial life together is to figure out where you stand and make a plan for getting to where you want to be. It's not always easy, but it's worth it if you want to feel more confident about your future. To help get things started, here are some considerations
How much does it cost to hire an investment advisor?
While you can certainly manage your own investments, hiring an investment advisor does come with some costs and fees. How much does it cost to hire an investment advisor? It depends on several factors, including what kind of service you are looking for and how many assets you have in need of management. According to Investopedia, individual investors typically pay 1% to 2% of their portfolio value annually in advisory fees—while smaller accounts may pay as little as 0.5%. Of course, there is no set rate; it really depends on the quality of service provided.
The expense ratio is another cost to consider. This fee, charged by investment funds and advisors, may be expressed as a percentage of assets under management or as an annual fee that varies depending on which funds you have in your portfolio. Some funds can have expense ratios as high as 3%, though most will fall somewhere between 0.5% and 2%. For example, investing $10,000 for five years with a mutual fund that has an expense ratio of 1% will increase your annual cost by $100 each year. While small increases in costs like these may seem unimportant individually, they do add up over time—and they can add up quickly if you are paying them on hundreds or thousands of dollars per year.
Fees aside, it is important to understand that you may also need to pay taxes on any investment gains you accrue while working with an advisor. In some cases, you may even be required to pay capital gains tax regardless of whether or not your investments actually made money—in certain instances, if an investment makes less than $3,000 in total profit for example, it's taxed at your regular income tax rate. If fees and taxes eat up too much of your potential returns from investing on your own, then hiring an advisor might seem like a better option. In other words: it can cost less to hire an investment advisor if you think its value will outweigh those fees and taxes over time.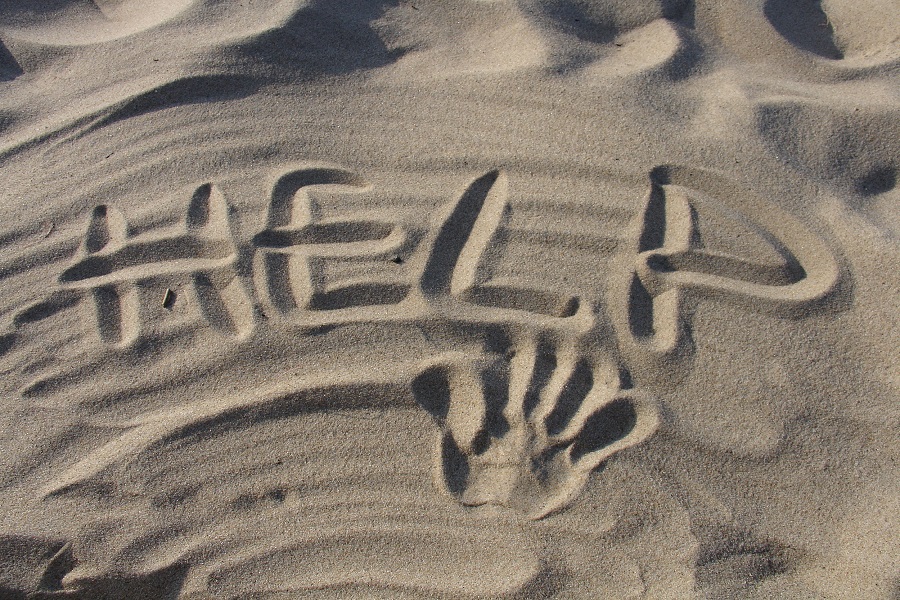 How can an investment adviser help me?
Perhaps you're saving for retirement, and want to make sure your plan is on track. Maybe you're thinking about buying a house and need help deciding whether you can afford it. Or maybe your family is going through an emergency and you need some financial advice—fast. In situations like these, hiring a financial investment advisor can be really helpful, because he or she will be able to take over at those moments when you don't have time to figure things out yourself. He or she will create a detailed roadmap for your future financial goals, helping you make informed decisions along the way.
If you're currently looking for a financial investment advisor, there are several things to consider. For example, some advisors work with individuals and families, while others focus on businesses or high-net-worth clients. Before deciding on an advisor, you should always ask about potential conflicts of interest in his or her business relationships and whether he or she charges fees for services. One last thing to think about: How will your new advisor help you manage your finances? Will you meet face-to-face, have frequent phone calls or just exchange emails? You'll want to make sure that you both feel comfortable with how communication will take place throughout your relationship.
Another important step is to make sure that your investment adviser is properly licensed, especially if you're looking for help with retirement accounts or investments. You should always ask to see his or her professional designation or certification. The designations you'll find most often are certified financial planner (CFP), Chartered Financial Analyst (CFA) and Certified Public Accountant (CPA). These credentials show that your advisor has met certain education and professional requirements and has passed exams—so they are helpful indicators of a good financial advisor. But remember: The amount of time spent studying isn't necessarily an indicator of quality service. What's more important is whether your advisor demonstrates professionalism and cares about helping you meet your specific goals.
Selecting the right professional financial planner.
Before you commit to a financial planner, it's important to ask yourself how much time and effort you're willing to invest in your relationship with them. Having someone work closely with you who is personally invested in your success makes sense from both an emotional and professional standpoint. However, if you have other commitments and can only schedule meetings during certain times, for example, hiring someone who is available on nights and weekends may be more convenient for you. No matter what path you choose, make sure that your advisor has experience working with clients like yours—and has expertise in areas such as taxes or retirement planning where they'll be handling money-related tasks for you.
Once you've gotten an idea of what you want in a financial planner, it's time to start meeting with people. Before your first appointment, take some time to think about what questions you have and what issues are most important to you. It's also worth thinking through any advice you have heard or read and compare it with what your potential advisors have said so far—this will help you identify which planner is actually going to work best for your situation. Finally, ask yourself whether these meetings feel comfortable—when it comes to money, relationships matter more than almost anything else.
Once you've narrowed down your list to one or two financial planners, it's time to start interviewing them. During these meetings, ask questions about any concerns you have and consider what they would do if they were in your shoes. If they don't give specific answers or sound uncertain during their response, find out how they would handle that situation—this will help you understand how willing they are to work with your unique needs. To finish up each interview, tell them about your biggest concern or worry—and then listen closely for any ways in which their advice helps.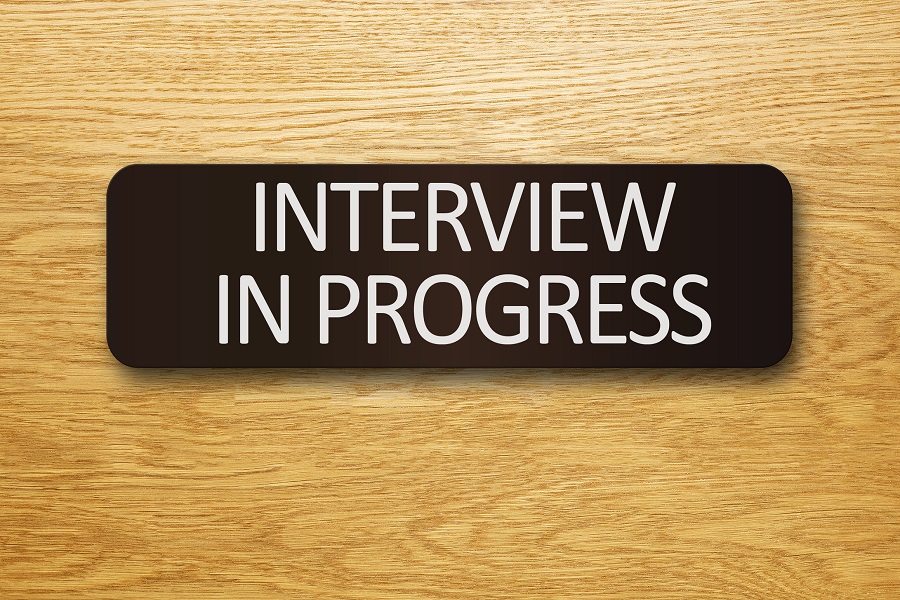 Starting off with an interview.
Now, your task is to start with an interview. Say you are interviewing four potential financial advisors, what will you ask them? You can use some very basic questions as well as some more specific ones based on how many years they have been in business, what services they offer and how much money you want to invest. Here are a few examples: 1) What made you get into financial planning? 2) How long have you been doing it? 3) Can I review your background checks and/or certifications? 4) How do you help someone achieve their retirement goals? 5) What fees do you charge and why is that fair? 6) Do you provide advice or just manage assets?
7) Are you a fiduciary? 8) Do you have any conflicts of interest? 9) What types of assets do you focus on? 10) Do you work with investment professionals as well as yourself? 11) Why should I trust you? 12) How do I know if your advice is working or not and how often are we suppose to review my plan together so that it can be fine tuned when needed.
13) How will you manage my student loans? 14) What is your investment strategy and what benchmarks do you use to determine if my portfolio is growing or not? 15) What happens when I lose money in my portfolio, how will you help me recover from that loss? 16) Can you guarantee that I'll always get positive returns, even during a recession? 17) Is there anything else I should know about your services.
Tips on how to tell if the financial professional is right for you.
Choosing a financial investment advisor can be an intimidating task. Where do you start? What do you look for? How do you tell if they're right for you? Here are some questions to consider when looking into hiring a financial investment advisor: Are they registered with their state's securities commission? Can they demonstrate experience and background knowledge in your specific industry or sector? Do they have access to proven, time-tested strategies—or are they just learning as they go along and taking best guesses at what might work for your unique needs and situation?
Make sure they're qualified. A licensed and accredited financial investment advisor should be able to provide detailed information about their academic qualifications, certifications, professional background and any other relevant experience in your industry or sector. Do they have an established track record of helping others succeed? Have they delivered on their promises in previous jobs? If so, how long ago did they do it? At what point should you start looking at specific references and ask for names of current clients? And finally: Does your gut tell you that everything feels right with them—that your personalities and communication styles match up well, or that your philosophies on money management are similar? When it comes to choosing a financial investment advisor, don't be afraid to trust your instincts.
You should also be wary of potential conflicts of interest when you're choosing an investment advisor. Some advisors can earn commissions and other fees based on the investments they suggest. You may not even be aware that these incentives exist if your advisor doesn't tell you up front, so ask plenty of questions about how your advisor is paid before making any final decisions. How are they paid? Do they have any special interests or incentives to persuade you to choose certain products over others? Can you understand all charges and fees clearly?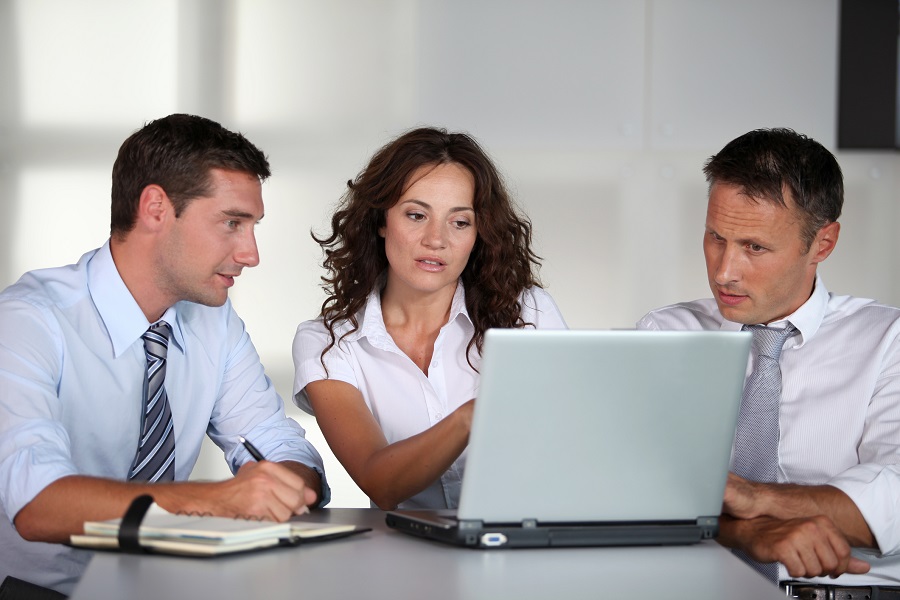 Communicating with your financial professional.
Whatever your financial questions or needs, it's essential to work with someone who makes you feel comfortable and confident. Ask for help communicating with your financial professional—don't just leave your money in his or her hands without knowing how it's being managed. If you don't understand an investment decision, say so. Your advisor should be able to clearly explain his reasoning, and if he doesn't, get a second opinion from another expert (many are happy to do an informal check-in). If you still have questions after receiving explanations or consulting others, ask some more. It's better to spend extra time understanding exactly what is happening with your investments than to invest blindly.
Some financial professionals communicate directly with clients; others use technology to do so. A growing number of firms are using digital assistants, such as Apple's Siri or Amazon's Alexa, for example. Whatever method you prefer, it's your responsibility to ask all questions, no matter how simple or obvious they may seem at first glance. While some topics are clearly too complicated for an online tool or email exchange to handle (any decision about withdrawing funds from retirement accounts immediately comes to mind), many more questions can be easily resolved by simply talking with someone face-to-face or via phone call and asking additional questions until you have full understanding of what is happening with your money.
The Federal Trade Commission has an online tool to help you select a financial professional. It asks about your goals, risk tolerance and concerns, such as loss of principal or guaranteed income, so it can match you with someone who's right for you. Even if that initial list isn't enough, don't give up—or lose hope in finding someone who works well with you. Some people try out several advisers before they find one they like; if it takes time and patience on your part to get things right, that's still better than continuing with an unsatisfactory situation.
Is there anything else I need to know?
While there are benefits to working with an advisor, you do need to be aware of potential conflicts-of-interest that may arise. If your advisor has other sources of income such as asset management fees or commissions, you might not be in their best interest because they'll get paid regardless of whether they make good investment decisions or not. The best way to ensure that your advisor is putting your interests first is to make sure they're fee-only and also have no conflicts-of-interest. This type of arrangement may cost more initially but it can help keep you from making emotionally driven investment decisions which could hurt your portfolio in the long run. You should always discuss fees, compensation and any potential conflict-of-interest before hiring an advisor.
There are advantages and disadvantages to having an advisor. If you work with one, you'll have someone to discuss investment strategies with and help determine which types of investments are right for your situation. You may need help managing your portfolio as well if you're new to investing, or if you just don't have time for it. A lot of investment advisors also offer tax planning services, which can be especially helpful because filing taxes isn't always straightforward when it comes to investment income.
However, there are some potential downsides to hiring an advisor. It may cost more than doing it yourself, and because investing can be difficult to understand at times, you may need to learn more about investing so you can make well-informed decisions. In addition, you'll still have responsibility for your investments and could lose money if bad decisions are made. Even if your advisor does everything in their power to create good investment strategies for you, it won't work unless you do your part as well by following through with those strategies. It's ultimately up to you whether or not hiring an advisor is right for you.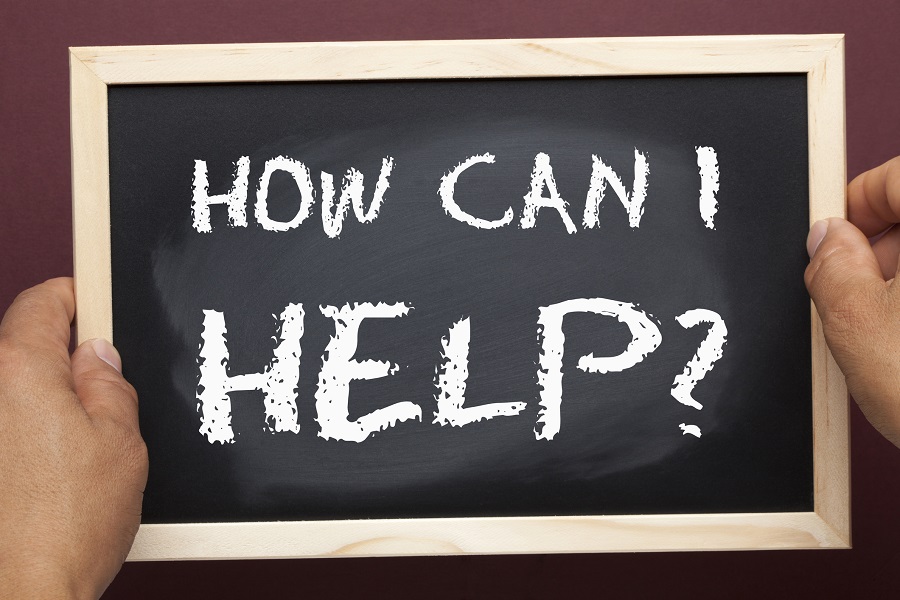 How I can help
You should know that in making any financial decision, there are risks and rewards. You may not see them immediately, but over time these can be realized. That is why I am here for you, to help inform you and protect your money from any unnecessary risk or damage. I will help keep an eye on your investments so you don't have to worry about where your money is going.
It is very easy to lose track of what your money is doing and where it's going. For some people, that's enough reason to seek out help from an investment advisor. I can give you personalized advice on how to invest your money and point you in directions for growth that fit within your financial plan. I can also keep a watchful eye on any investments you may have made or are thinking about making.