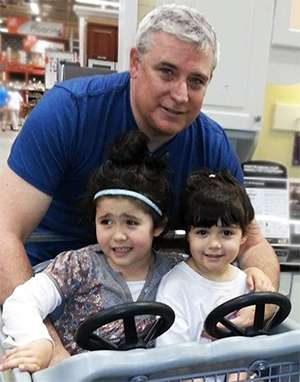 Hi I am
JAMES BONDULICH, MBA, FPQP, AWMA
I became a Financial Planner, as I've seen the difference that planning makes in the lives of people who properly planned for their financial future and for those who didn't. Growing up in a working class family and neighborhood, money was always tight. It became apparent to me that those who planned were able to send their kids to good universities, lived well and retired young. There is a lot of truth to the saying "Those that fail to plan are actually planning to fail!"
Education and Credentials:
• MBA and a BS in Mechanical Engineering
• FPQP designation
• Tax Preparation: Certified with Annual Filling Season Program (AFSP) and listed as such on the IRS Tax Preparer website
• Insurance Sales: Licensed in NJ for Health, Life, Long Term Care, and Property insurance, as well as Annuities
I grew up and spent my life in the New York Metropolitan area (Northern New Jersey, Southern New York State). I am married with two girls Bionca and Penelope, hence the B & P. I love working on and improving our home and property. As a history buff, I like learning about history and especially what life was like for people at the time. However, my favorite hobby is being "Super Dad", and as my girls tell me, it is always "a work in progress".
To do what is in the best interest of my client. To promote my client's financial wealth and health in a collaborative and enlightening manner. To act as my client's "wingman" in all the financial issues that life creates.
Clients Words
Helping Small Businesses
Grow Big
When I first met James, I didn't even have a proper business plan. Now I have a 6 figure income doing what I love. Thank you.
Who ever knew opening up a business took so much planning. I sure didnt, and without James's help I don't think I woulda survived.